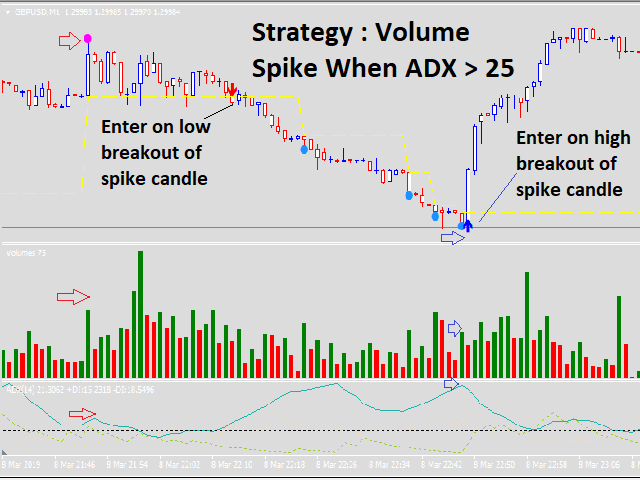 Most of the time, market reversals / pull backs usually follow volume and price spikes thus  these spikes could be the first indication of an exhaustion and possible reversal/pullback. High volume Turns is an indicator that scans the market for price and volume spikes around over-bought/over-sold market conditions. These spikes when spotted serves as the first indication of reversal/pullback.
Volume and Price spikes are represented by an arrow. This is the first indication of an exhuastion. 
Enter signal arrows at major support and resistance , signals are more accurate at support and resistance zones
Compatible with all symbols and time frames
Volume Spike Index : Used to define volume spike ratio
Maximum Entry : Number of bars before breakout is invalid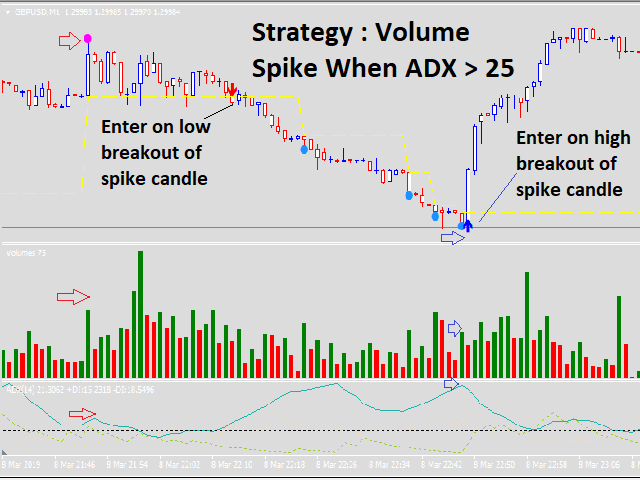 WE OFFER FOREX PROGRAMMING SERVICES
Forex Robot Makers is a bespoken forex programming service with over 5 years experience in Forex Trading and forex robot programming . We program Expert Advisors , Indicators and Scripts in both MetaTrader 4 and MetaTrader 5 . Our App store holds the best collection of free & paid forex products.