A<tive Trends is designed around a simple yet effective trading strategy . It aims to show traders sentiment in real time thus giving an idea of trend direction as it changes with each bullish / bearish transaction . The indicator displays a bullish and bearish arrow accordingly as the trend changes. Arrows might repaint of the current candle but the signal is always sustained and non repaint at the close of the current candle. Works with a time frames and pairs.
INPUTs.
1. Trend Sensitivity : Defines the rate at which the signals are scanned, lower sensitivity means scanning signals at low range and this might increase the trend sensitivity scanned but might also reduce the accuracy .
Lower sensitivity is for scalping and higher sensitivity is for long term trading .
2. Scan Range : Range of Bars to be scanned .
For Programmers
For the purpose of using this indicator in any other code here are the buffer handles
Sell Arrow Buffer = 0 Buy Arrow Buffer = 1
FINAL NOTE
Forex is market driven by sentiment and sentiments can change in seconds thus no forex strategy is a 100% profitable . Always trade with discretion , take calculated risks and don't stake what you are not ready to lose . Stay safe and stay green on the pips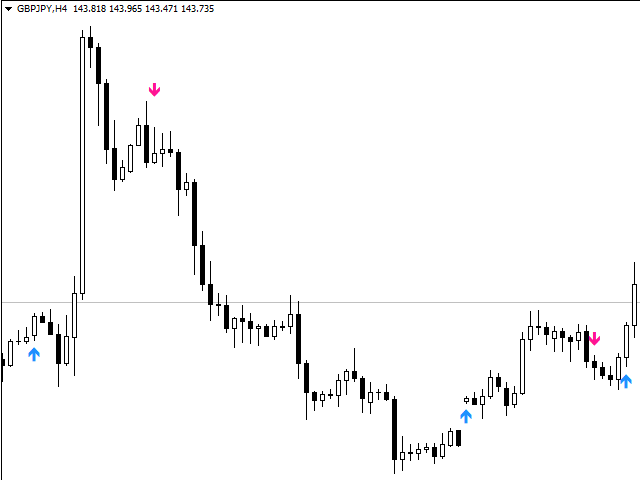 WE OFFER FOREX PROGRAMMING SERVICES
Forex Robot Makers is a bespoken forex programming service with over 5 years experience in Forex Trading and forex robot programming . We program Expert Advisors , Indicators and Scripts in both MetaTrader 4 and MetaTrader 5 . Our App store holds the best collection of free & paid forex products.